Our case studies
Motors design
We can respond to your needs however specific, by calling on our vast experience with high-speed motors and our simulation and CAD tools, and study and devise your motors, as a one off, or small batch production project.

Agility, flexibility and reactivity: we possess an internal engineering office, competent collaborators and partners, a modern and efficient machining workshop, including assembly, testing and control facilities for your motors. Our customised approach to both the client, the motors, and to the manufacturing process, are our proudest assets to enable us to meet your needs and expectations.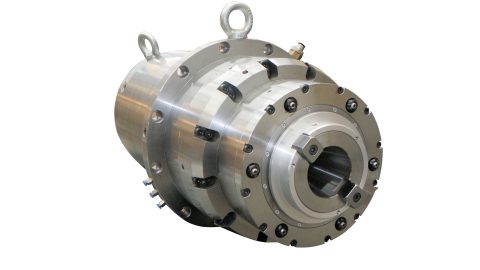 A replacement spindle for MANDELLI's machining centre. From the original machine model, we built a spindle with the same interfaces (fluids, connections, mechanical and electrical characteristics) to make replacing the spindle transparent for the end user, but the internal mechanics were "Designed by EREM".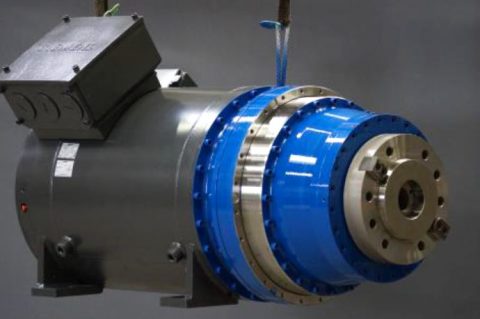 SIEMENS spindle (grey)/EREM's (blue): dedicated to re-profiling railheads. The direct-drive with a splined shaft brings the performance to infeed the rail to 6mm/min during machining operations and with a metal removal depth of 5mm.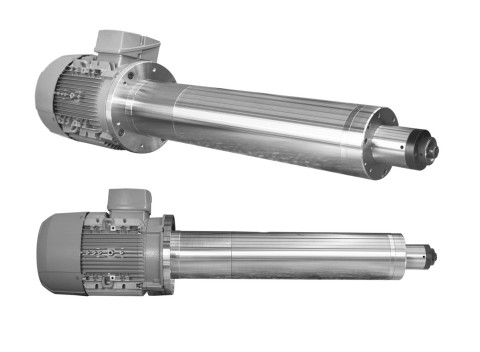 Drilling spindle with an asynchronous working motor for drilling applications requiring the necessity for the nose of the spindle to pierce a wall or cavity. The spindle barrel is made from a very hard steel (45CMD8) and slides in the mechanism. The motorised spindle is a 1LE1catalogue model, with the winding recalibrated to achieve the desired speed.