Une réflexion d'avance
New developments
Some recent examples of our developments.
Votre avis nous intéresse !
Testimony
Our customers are satisfied.
Thank you for your responsiveness. Engine received and running since last night 2h00.
Thank you for your management of our emergency, our machine is back in production!
On behalf of the entire company, we would like to thank you for your valuable help! Our production line is once again operational thanks to your services and your reactivity. [...] Obviously, you will now be a preferred supplier for the supply and repair of our SIEMENS (or other) equipment.
S.A -
Engineering Manager
Hello Mrs. Tellier, The order should arrive at the beginning of next week. Thanking you for your reactivity and the one of your services. Cordially
A.D. -
Dirigeant de proximité Installations/Outillages
Hello Mrs. Tellier, I received this morning at 11.30 am the engine that was reassembled immediately; once the axes originally set up, the machine returned to production without any problems; Thanks for the responsiveness.
D.L. -
Service maintenance
Hello Thank you for your responsiveness, youth privilege certainly. I have an appointment with my accounting this afternoon, so if it is okay for you, I'll forward you the documents no later than tomorrow morning.
G.C. -
Responsable de site
Thank you for your responsiveness and professionalism. Greetings
J.P. -
Responsable atelier usinage
Hello, After a few years of working together, I wanted to thank you for your professionalism and your humanity.  I retire from friday and as a result, our paths are bound to separate; I wish you a good continuation in your respective fields.
J.M. -
Service maintenance
Hi Mrs. Tellier, We got the engine right this morning at 6:00. I thank you for your reactivity and your prompt treatment of this file.
L.C. -
Responsable maintenance machine outils et équipement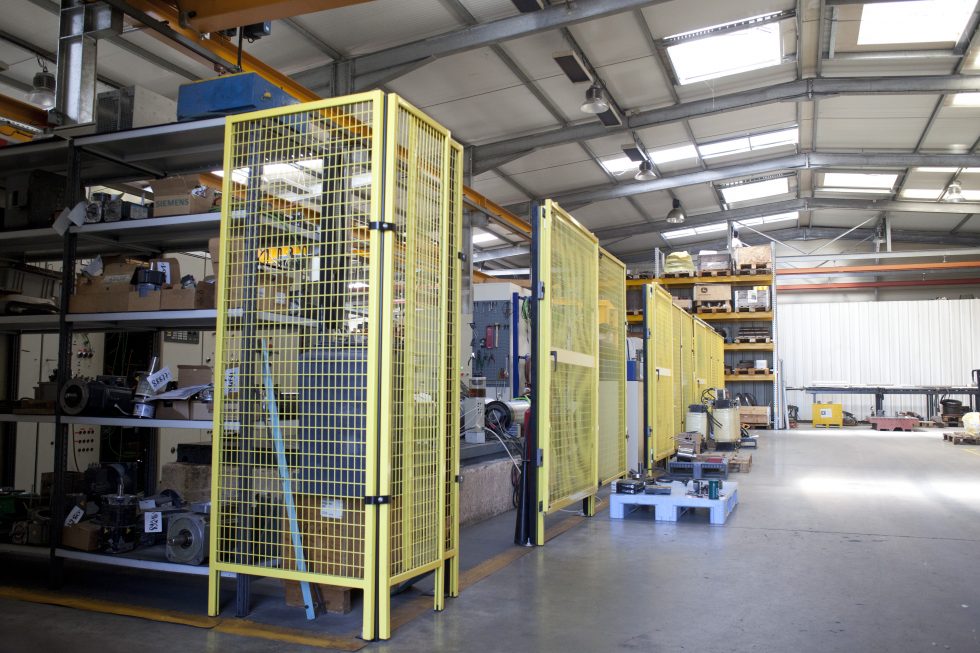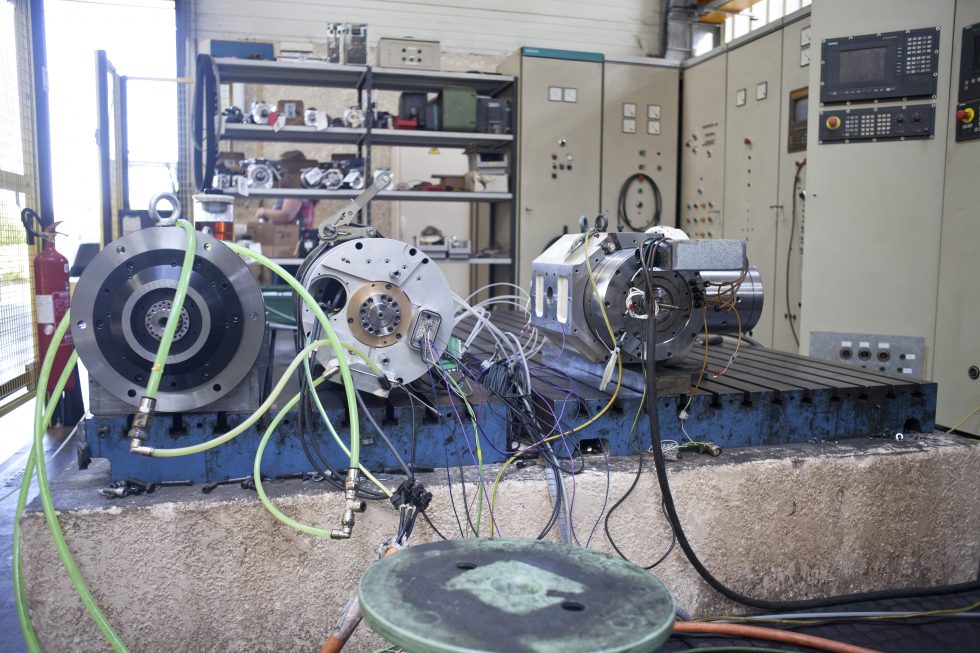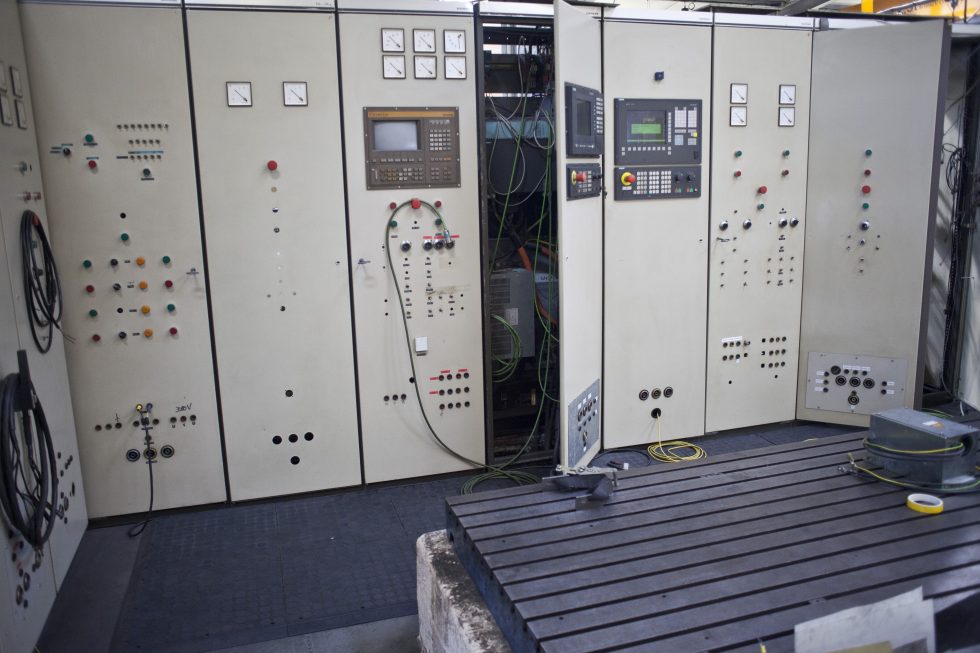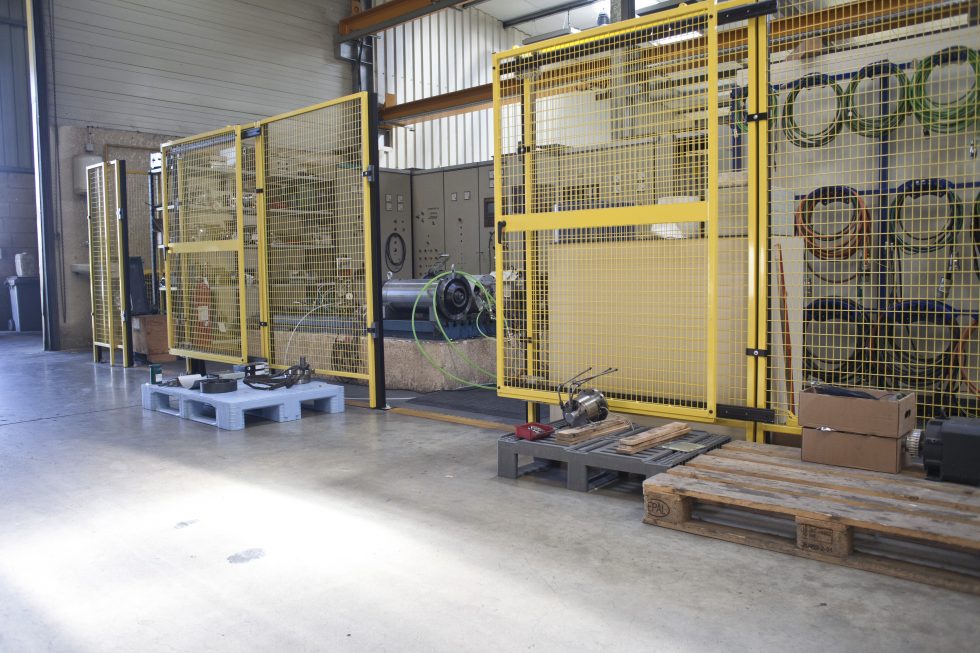 The test block allows full-scale testing of the entire range of servomotors and electrospindles for all technologies: DC, synchronous and asynchronous.
For higher reactivity and independence, we have a large machine stock including amongst other:
2 lathes Doosan, capacity 3000x1100mm;
1 machining center, capacity 1500x800x1100mm;
1 internal / external cylindrical grinding machine Studer 1000x350mm;
1 cylindrical internal / external grinding machine Schaudt 3000x560mm.
We have 3 separate repair shops:
Mechanical workshop for spindles, electrospindles and special motors;
Mechanical engineering workshop;
Winding shop.
Our employees are skilled and trained to offer you a full service of expertise and quality repairs.
On the other hand, a team of technicians is at your disposal to answer to your requests round the clock.